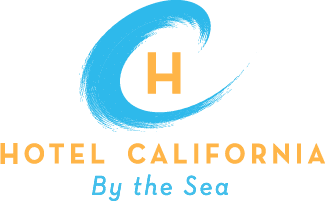 Drug Rehab in Bellevue, Washington
Substance abuse treatment in Washington State: refined, intensive, and individualized.
Drug Addiction Treatment Center Serving
the Greater Seattle, Washington Area
Addiction can often feel lonely, complicated, and exhausting. Luckily, getting help for your substance abuse issues doesn't need to be. Restore your authentic self, receive unparalleled substance abuse treatment, and make lifelong connections at Hotel California by the Sea's Bellevue, Washington rehabilitation center for drug and alcohol abuse.
At Hotel California by the Sea, we help you get back to your true and best self, safely and with the support of a vibrant and loving community of sober peers and treatment professionals. Hotel California by the Sea in Bellevue, Washington is an accredited alcohol and drug addiction treatment and rehabilitation center offering detox, extensive and flexible outpatient services, and comprehensive continuing care options to our beloved clients. Our addiction professionals boast decades of experience in successfully treating substance abuse issues and dual diagnoses.
We employ several specialized tracks for men, women, young adults, and those with other co-occurring disorders in our Bellevue, Washington location.
We Make It Easy. 3 Steps To Admission
STEP


2
Free Consultation
Speak with an admissions specialist via phone, live chat, or email. Visit our contact page to reach out 24/7.
Request a Call
The road to recovery is full of uncertainty, leave your worries behind…
Our compassionate staff will answer all of your questions without any pressure. Learn about our evidence-based drug addiction treatment and rehab, the ease of entering our program, and the benefits of getting help from a reputable addiction treatment facility like Hotel California by the Sea.
Every member of our admissions team has been where you are today – be sure to ask them about their journey!
Your Program Options – Simplified
Drug and alcohol treatment programs we provide to the greater Seattle area.
Detoxification Services
Hotel California by the Sea offers a withdrawal management program for those suffering from physical dependence on drugs or alcohol. Withdrawal is a vulnerable part of a person's recovery process. Luckily, withdrawal management at our rehab center in Washington helps our clients avoid relapse and recover from addiction in a safe and structured environment.
Outpatient Drug Rehab
Clients at Hotel California by the Sea, Bellevue, have the opportunity to meet with our therapists and group facilitators for daily therapy and outpatient programming. Outpatient drug rehab keeps our clients connected with their peers and support staff, giving them the opportunity to tend to other responsibilities, like work or childcare, while still receiving the help they need.
Continuing Care Support
HCBTS Bellevue has a robust alumni network. Clients may participate in our alumni program after they discharge from Hotel California by the Sea's outpatient program. With this vast community of recovering addicts and alcoholics, clients early in recovery can participate in exclusive alumni events and maintain support from others recovering from drug or alcohol abuse.
Drug Addictions We Treat:
Alcoholism and alcohol abuse

Heroin addiction

Prescription medication addiction

Substance abuse
Testimonials
"I walked in the door at 25 years old weighing a hundred pounds, spiritually, mentally and physically broken. The staff made me feel as if it were the place I had been looking for my entire life. The many therapists and group facilitators who dedicated their lives to recovery and their approach at Hotel California By the Sea was exactly what I needed. After treatment I have a new take on life and all my new life has to offer. I am more than grateful for the time spent at HCBTS and would recommend this program to anyone looking for help with nowhere to turn."
"I am eternally grateful for the gift of treatment and what it has done for my life. Making use of what HCBTS had to offer, I was able to see the light for the first time. The entire staff at HCBTS truly cared about my recovery and me. The case management and therapy combination was an integral part of my stay at HCBTS as they helped me grow tremendously. Although I'm now checked out, a part of me will never leave HCBTS. For that, I am in gratitude from the bottom of my heart."
"I truly thought I was going to die in active addiction. Hotel California by the Sea helped me find purpose to live. I was given tools to help find a new career that I absolutely love. I was taught how to have healthier relationships with friends and family. My relationship with each member of my family is significantly better than they were even growing up before I started using. I apply the tools I learned from Hotel California By the Sea in all aspects of my life, which has made me an all-around better person. Today, I am free from active addiction and am extremely blessed to have built my foundation at Hotel California By the Sea!"
"My time at Hotel California by the Sea taught me how to walk through the ups and downs of life sober and come out the other end. Hotel California by the Sea made it possible to process what I was going through. No matter what emotions I was feeling, whether good or bad, the staff at Hotel California by the Sea were always available to help. As a result of taking direction, getting into action and putting effort into my recovery, I started seeing the blessings that sobriety has to offer me. Everything I have now was made possible from the help of Hotel California by the Sea."
"The staff at HCBTS not only worked with me to address my addiction, but they also helped me address the underlying issues that I had been struggling with throughout my life. Two years before attending HCBTS my son was born, and I remember looking into his eyes and hoping that he would grow up to be nothing like me. This summer my family is being blessed with another child and I am overcome with joy knowing that I will look into my newborn's eyes proud to be the man that he looks up to and will one day call Dad. HCBTS has given me a new life in every sense of the word and I am forever grateful for the treatment I received."
Trending Articles
---