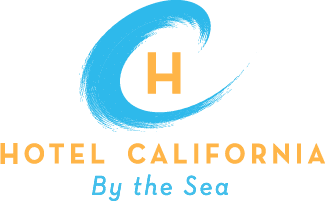 Drug Rehab in Bellevue, Washington
Substance abuse treatment in Washington State: refined, intensive, and individualized.
Drug and Alcohol Bellevue Rehab in
Washington State
Addiction is a mental health illness defined by repeated patterns of drug use despite negative outcomes. Addiction is an illness that affects an entire community. Addiction is more than a physical dependence on a mind-altering substance. Addiction can take a significant toll on your physical and mental health. The drug and alcohol Bellevue Rehab provides high-quality care to help patients heal from their addictions.
At Hotel California by the Sea, we offer a full range drug and alcohol treatment options. Detox consists of medication assisted treatments to aid patients through withdrawal symptoms. Residential treatments consist of intensive cognitive therapies to identify underlying co-occurring mental health conditions. Outpatient programs such as PHP and IOP offer specialized services to assist patients as they transition into independent life.
The Bellevue Rehab in Washington State has decades of experience in helping men, women and young adults overcome their addictions. Our addiction rehab professionals include medical physicians, therapists, psychiatrists and case managers. We believe in providing a well-rounded treatment plan that includes medical, physical and psychological treatments. We provide all the tools and resources patients need in order to live a happy and healthy life in recovery.
We Make It Easy. 3 Steps To Admission
STEP


2
Free Consultation
Speak with an admissions specialist via phone, live chat, or email. Visit our contact page to reach out 24/7.
Request a Call
The road to recovery is full of uncertainty, leave your worries behind…
Our compassionate staff will answer all of your questions without any pressure. Learn about our evidence-based drug addiction treatment and rehab, the ease of entering our program, and the benefits of getting help from a reputable addiction treatment facility like Hotel California by the Sea.
Every member of our admissions team has been where you are today – be sure to ask them about their journey!
Your Program Options – Simplified
Drug and alcohol treatment programs we provide to the greater Seattle area.
Detoxification Services
During the detox stage of recovery, the drug and alcohol Bellevue Rehab offers a variety of treatment options. MAT and other forms of medication management are available to help alleviate the uncomfortable symptoms of drug and alcohol withdrawal. These treatments safely remove harmful substances from the body. Detox also helps curb cravings and urges to use drugs.
Residential and Outpatient Drug Rehab
Patients enrolled in residential and outpatient programs will participate in intensive therapies such as CBT, DBT and EMDR Therapy. These specialized therapies help patient identify co-occurring mental health conditions. It also teaches patients effective coping techniques to manage stressful and distressing emotions related to their addiction. Patients will have the opportunity to meet with therapists, case managers and connect with other like-minded peers.

Continuing Care Support
Hotel California by the Sea in Washington is surrounded by a robust alumni network. Patients have the opportunity to participate in the alumni program as well as joining local addiction recovery support groups. These groups provide a sense of community and support for those in early days of recovery. Addiction and recovery and be a lonely journey. With the encouragement and accountability of peer led support groups, patients will have the drive to continue their journey in sobriety.
Substance Addictions We Treat:
Alcoholism and Alcohol Abuse

Heroin Addiction

Fentanyl and Prescription Medication Addiction

Xanax and Valium Addiction
Testimonials
"I walked in the door at 25 years old weighing a hundred pounds, spiritually, mentally and physically broken. The staff made me feel as if it were the place I had been looking for my entire life. The many therapists and group facilitators who dedicated their lives to recovery and their approach at Hotel California By the Sea was exactly what I needed. After treatment I have a new take on life and all my new life has to offer. I am more than grateful for the time spent at HCBTS and would recommend this program to anyone looking for help with nowhere to turn."
"I am eternally grateful for the gift of treatment and what it has done for my life. Making use of what HCBTS had to offer, I was able to see the light for the first time. The entire staff at HCBTS truly cared about my recovery and me. The case management and therapy combination was an integral part of my stay at HCBTS as they helped me grow tremendously. Although I'm now checked out, a part of me will never leave HCBTS. For that, I am in gratitude from the bottom of my heart."
"I truly thought I was going to die in active addiction. Hotel California by the Sea helped me find purpose to live. I was given tools to help find a new career that I absolutely love. I was taught how to have healthier relationships with friends and family. My relationship with each member of my family is significantly better than they were even growing up before I started using. I apply the tools I learned from Hotel California By the Sea in all aspects of my life, which has made me an all-around better person. Today, I am free from active addiction and am extremely blessed to have built my foundation at Hotel California By the Sea!"
"My time at Hotel California by the Sea taught me how to walk through the ups and downs of life sober and come out the other end. Hotel California by the Sea made it possible to process what I was going through. No matter what emotions I was feeling, whether good or bad, the staff at Hotel California by the Sea were always available to help. As a result of taking direction, getting into action and putting effort into my recovery, I started seeing the blessings that sobriety has to offer me. Everything I have now was made possible from the help of Hotel California by the Sea."
"The staff at HCBTS not only worked with me to address my addiction, but they also helped me address the underlying issues that I had been struggling with throughout my life. Two years before attending HCBTS my son was born, and I remember looking into his eyes and hoping that he would grow up to be nothing like me. This summer my family is being blessed with another child and I am overcome with joy knowing that I will look into my newborn's eyes proud to be the man that he looks up to and will one day call Dad. HCBTS has given me a new life in every sense of the word and I am forever grateful for the treatment I received."
Trending Articles
---