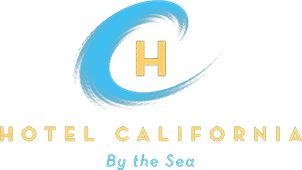 Drug and Alcohol Rehab in Bellevue, Washington
Substance abuse treatment in Washington State: refined, intensive, and individualized.
Drug Addiction Treatment Center Serving the Greater Seattle Area
---
Hotel California by the Sea is an accredited alcohol and drug addiction treatment and rehabilitation center offering detox, extensive and flexible outpatient services, and comprehensive continuing care options. Our addiction professionals boast decades of experience in successfully treating substance abuse issues and dual diagnoses.
We employ several specialized tracks for men, women, young adults, and those with other co-occurring disorders in our Bellevue, Washington location.
We Make It Easy. 3 Steps To Admission
---
Request a Call
The road to recovery is full of uncertainty, leave your worries behind…
Our compassionate staff will answer all of your questions without any pressure. Learn about our evidence-based treatment, the ease of entering our program, and the benefits of getting help from a reputable addiction treatment facility like Hotel California by the Sea.
Every member of our admissions team has been where you are today – be sure to ask them about their journey!
Your Program Options – Simplified
Drug and alcohol treatment programs we provide to the greater Seattle area.
Detoxification Services
Hotel California by the Sea offers a withdrawal management program for those suffering from physical dependence on drugs or alcohol. Withdrawal is a vulnerable part of the recovery process for many people suffering from drug or alcohol dependence. Withdrawal management helps clients avoid further relapse provocation in a safe and structured environment.
Outpatient Drug Rehab
Clients have the opportunity to meet with our therapists and trained addiction counselors for daily therapy. Outpatient drug rehab keeps clients connected with their peers and support staff, allowing them the opportunity to tend to other responsibilities, like work or childcare, and still get the help they need.
Continuing Care Support
HCBTS Bellevue has a robust alumni network. Clients may participate in our extensive alumni program after they discharge from Hotel California by the Sea's outpatient program. With this vast community of recovering addicts and alcoholics, clients early in recovery can participate in exclusive alumni events and maintain support from others recovering from drug or alcohol abuse.
Drug Addictions We Treat:
Alcoholism and alcohol abuse

Heroin addiction

Prescription medication addiction

Substance abuse
Trending Articles
---