Addiction Treatment Programs in Seattle, Washington
Addiction is a challenging disease to overcome. We know – many of us at Hotel California by the Sea once suffered from addiction and learned a new, healthier way to live. But we also know there is a solution. Through love, community, and connection, we help clients rebuild their lives and assume a new way of living.
We currently offer highly effective and flexible drug detoxification and outpatient programming at HCBTS in Bellevue, Washington for those suffering from substance use disorders or other mental health conditions.
Our addiction treatment in Seattle program is designed to help patients manifest long-lasting sobriety and life changing experiences through flexible and customized approaches. Our treatment methods are effective, persevering, and ever-evolving. Learn more below about your treatment options at HCBTS, Bellevue.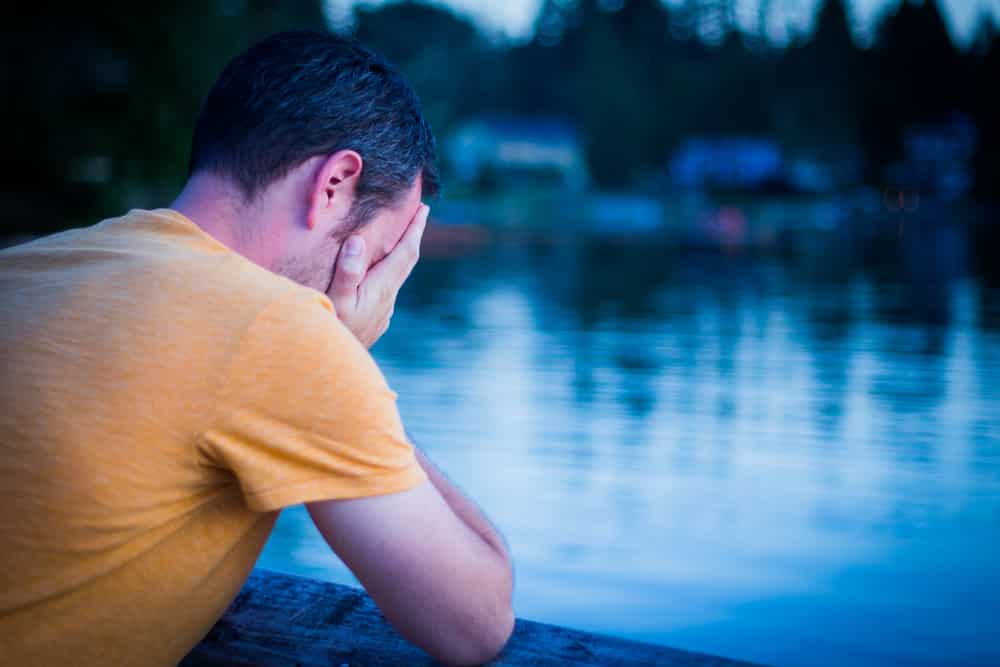 At Hotel California by the Sea's addiction treatment center near Seattle, we treat men, women, and young adults who suffer from addiction and other co-occurring mental health conditions such as depression, anxiety, bipolar disorder, Post-Traumatic Stress Disorder (PTSD), and more.
With flexible levels of care for clients in every walk of life, we understand that different clients may have different needs and personal responsibilities. Therefore, not everyone's treatment plan will look the same. To recover from their substance use disorders for good, clients need open access to a team of knowledgable staff, and we provide that.
At Hotel California by the Sea, our clients practice the latest evidence-based treatment methods with their caring clinicians and wholeheartedly recover from the disease of addiction.
Hotel California by the Sea's addiction treatment program in Bellevue, Washington, offers multiple levels of care for those in various stages of their recovery:
What Our Inpatient Drug and Alcohol Rehab Center Treats
Hotel California by the Sea's addiction treatment in Seattle treats clients with varying conditions. While some clients suffer solely from substance abuse issues, others have pressing co-occurring psychiatric conditions that may demand mutual attention.
Some of our specialized treatment tracks include:
Trauma

Co-Occurring Mental Health Conditions

Substance Abuse

Alcohol Abuse

Prescription Drug Abuse
Check Your Insurance Coverage for

FREE
Find out if your insurance covers addiction treatment in minutes. We accept most insurance!
Addiction Treatment in Seattle, Washington
Drug Detoxification in Bellevue, WA
In detox, clients can receive medically-managed care for their from drugs or alcohol under the 24-hour supervision of clinical professionals that sport years of experience in managing this (often uncomfortable) experience for clients.
Clients may remain in detox for anywhere from a few days to over a week. Of course, this depends on a client's specific needs and the drug (or drugs) the client is detoxing from.
HCBTS' drug detox program utilizes Medication-Assisted Treatment (MAT) and medication management. Depending on how well a client is feeling, we may also provide other therapeutic services to patients in Detox, like cognitive behavioral therapy, group therapy, and case management sessions.
Partial Hospitalization (PHP) Treatment in Bellevue, WA
Partial hospitalization programming (PHP) is a highly active and intense treatment program. PHP takes place every business day, and clients typically live at home while attending PHP.
During this step in their recovery journey to recovery, individuals receive the same intensive therapeutic interventions as residential treatment. However, at the end of the day, they return home or to a sober living environment. At this point, the client's medication is no longer administered directly in a residential treatment setting. Still, our staff may provide support and accountability to clients to help them take their medication compliantly and consistently.
By attending PHP, especially when transitioning from a higher level of care, clients have the opportunity to apply the coping skills they learned in therapy in the less-structured settings of their daily lives.
Intensive Outpatient Treatment for Substance Use Disorders
IOP typically lasts around three hours a day and is designed for individuals usually transitioning from PHP or maintaining sobriety for a length of time. HCBTS also generally requires that patients in IOP demonstrate an exceptional ability to apply their newly-learned healthy coping skills, remain compliant in medication planning, and maintain motivation for remaining abstinent from drugs and alcohol.
Sessions in IOP may range anywhere 3-5 days a week. Intensive outpatient treatment allows a client to smoothly transition back into a more sustainable lifestyle. HCBTS' addiction treatment in Seattle program provides clients in Intensive Outpatient treatment with group therapy sessions, case management appointments, and individual psychiatric care. Clients also usually continue seeing their individual therapists in IOP for 1-on-1 sessions at least once a week.
Outpatient (OP) and Continued Care for Addiction
Outpatient is the lowest level of care offered at Hotel California by the Sea, intended for individuals who have demonstrated a higher level of insight into their recovery process, evidence of applied coping skills, and who have a lessened risk for relapse. Individuals may remain in this phase of recovery for any length of time, depending on their medical necessities. Insurance authorization is typically not required for this level of care, but this depends on the patient, the plan they carry, and their specific treatment goals.
Sessions in outpatient care are usually 1-2 days per week or less depending on the recommendation from a patient's treatment team and the person's individual needs. In outpatient treatment and continuing care programs, clients continue to see the same therapist, counselor, and psychiatrist while remaining connected with the alumni or graduate community of the treatment program.
Request a Call
The road to recovery is full of uncertainty, leave your worries behind…
Our compassionate staff will answer all of your questions without any pressure. Learn about our evidence-based drug addiction treatment and rehab, the ease of entering our program, and the benefits of getting help from a reputable addiction treatment facility like Hotel California by the Sea.
Every member of our admissions team has been where you are today – be sure to ask them about their journey!