Addiction Treatment in Seattle, Washington
Addiction is defined as a mental health disorder in which a person continuously engages in pleasure-seeking activities despite negative outcomes. It can be a challenging disease to overcome. Our addiction treatment in Seattle, Washington provides the time, medical expertise and resources for patients to recover. We understand the intricacies of addiction and aim to address multiple angles from which the disease can stem.
Hotel California by the Sea offers specialized programs in treating co-occurring mental health disorders. We understand that addiction is not only a physical dependence to substances, but also a psychological dependence. The addiction treatment centers in Washington State provide drug and alcohol treatments for men, women and young adults.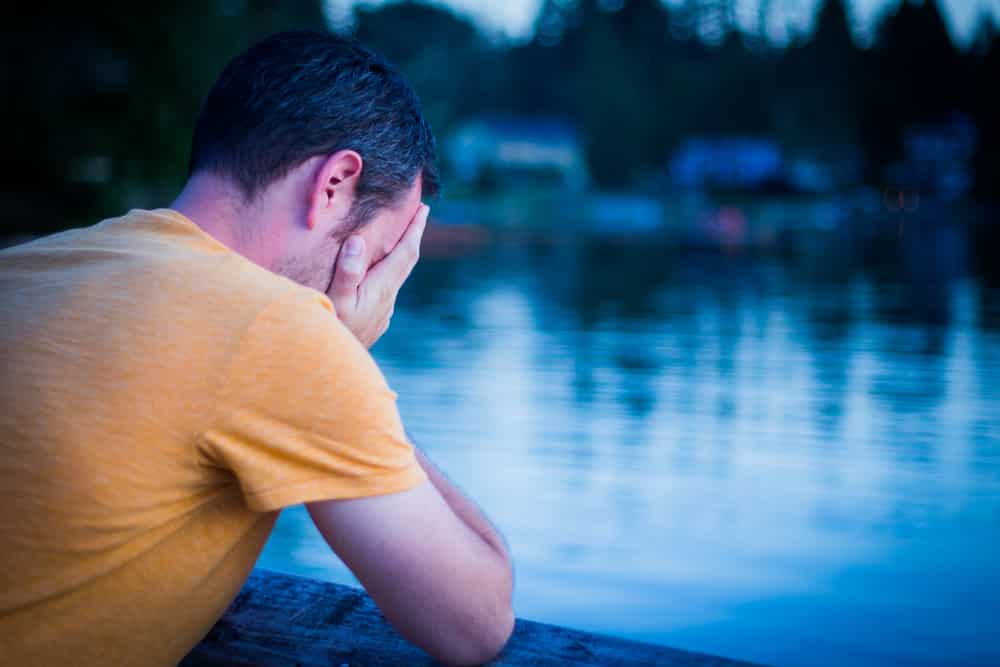 Our addiction treatment program is designed to help patients manifest long-lasting sobriety. We help our patients make life-changing experiences through flexible, evidenced-based and customized approaches to treatment.
Hotel California by the Sea's Addiction Treatment in Seattle
We offer various levels of treatment. The detox and residential programs offer medication management and intensive therapies. Outpatient programming provides clients with continued therapies, clinical support and unique social services.
Addiction treatment in Seattle offers unique treatments that address multiple aspects of drug and alcohol addiction. The difficulties of physical dependence and emotional dependence are targeted throughout every stage of rehab.
Drug and Alcohol Detox
Detoxing from drugs and alcohol is one of the most important phases of recovery. During this vulnerable stage, clients will begin the process of strategically removing harmful substances from the body. The detox process can take anywhere from a week to a month depending on each patient and their history with substance abuse.
Some of the most common contributing factors that affect detox include:
What substances were taken
How many substances were abused
Possibility of polydrug use
Medical history of previous drug use
Developing a dependence and addiction to mind-altering drugs can be very dangerous. At our detox facility in Washington, we implement safe and effective methods for drug removal. During the detox process, patients may begin experiencing symptoms of withdrawal. Depending on the severity of addiction, these symptoms should be carefully managed under the care of a professional program.
Treatment methods such as medication assisted treatment (MAT) and medication management are highly beneficial during the detox phase. It helps alleviate the uncomfortable symptoms patients often face during detox and substance withdrawal.
Inpatient Residential Treatment
Residential treatment is a lower level of care after the completion of detox. Once clients have successfully detoxed from drugs and alcohol, they will be able to start intensive treatments. In residential care, patients will reside in a home-like facility under 24-hour care. Medical physicians, psychiatrists, therapists and case managers are available to guide patients through this next phase of recovery.
Each patient will receive a full biopsychosocial assessment and a carefully constructed treatment plan. Treatment methods may include cognitive behavioral therapy (CBT), group therapy and EMDR therapy. Many people who are diagnosed with a substance use disorder, also have co-occurring mental health conditions. These rigorous treatments are meant to address the underlying psychological issues that can affect addiction.
Partial Hospitalization Program
When patients step down in care from a residential program, partial hospitalization program (PHP) is the next step in outpatient treatment. PHP is an ideal treatment program for patients who have completed detox and residential treatment or patients with less severe addictions in need of professional support.
While in PHP, patients are still quite vulnerable to drug cravings and relapse. This outpatient program will allow patients to continue intensive treatments as they prepare to slowly transition into independent life. In PHP programming, patients typically spend around seven hours per day for about 10-15 days in treatment.
Intensive Outpatient Program
In the next level of outpatient treatment, patients will spend less time in treatment and more time adjusting to activities related to independent living. Patients who have stepped down in treatment or patients who need more flexibility in treatment are candidates for IOP. Intensive outpatient program (IOP) allows clients to receive high-quality treatment while still being able to hold outside responsibilities such as personal and professional obligations.
The IOP program at Hotel California by the Sea provides access to continued therapy as well as unique social services. Specialized services include marriage and family counseling and career and education training. These services provide a unique opportunity for patients to strategically prepare and plan for their new lives in recovery.
Dual Diagnosis Treatment Program
At our addiction treatment centers in Washington State, we specialize in treating co-occurring mental health disorders. Substance abuse and mental health disorders are often linked. In some cases, they share similar psychological symptoms. Because of this, treating both conditions simultaneously offers a greater outcome of success.
Some common symptoms of co-occurring mental health conditions include anxiety, depression and trauma. In some cases, mental illnesses develop due to substance abuse. In other cases, mental health disorders cause the development of substance addiction. Either way, treating both aspects of addiction will result in a well-rounded treatment plan for recovery.
Check Your Insurance Coverage for

FREE
Find out if your insurance covers addiction treatment in minutes. We accept most insurance!
Our approach to recovery at the Addiction Treatment Centers in Washington State
At Hotel California by the Sea, our addiction treatment in Seattle helps clients with varying conditions. We help patients understand the root cause of their addiction. We teach patients the best approach to healing. We implement evidence-based treatment methods that target co-occurring mental health conditions associated with drug and alcohol abuse.
Cognitive Behavioral Therapy
Cognitive behavioral therapy (CBT) is an effective treatment method used to help people with substance use disorders. This form of talk therapy helps patients reprocess their negative feelings and behaviors into positive associations. Distressing thoughts and emotions related to their addiction can be changed through intensive CBT sessions.
Dialectical Behavioral Therapy
Dialectical behavioral therapy (DBT) treatment is used to help patients who suffer from extreme emotional dysregulation. Conditions such as bipolar disorder, borderline personality disorder and attention deficit hyperactivity disorder are common illnesses addressed in DBT. DBT teaches patients how to effectively cope with their feelings associated with addiction. Concepts of acceptance, mindfulness and change are practiced during DBT.
Marriage and Family Therapy
Addiction is a community disease. It doesn't just affect the person who is suffering from a substance addiction. It affects the entire family and community unit. At the addiction treatment centers in Washington State, we provide marriage and family therapy.
Patients can also participate in our once a month family day. During family therapy, patients and their loved ones will learn effective ways of communication. They will learn how to set healthy boundaries. And they will be able to repair broken relationships.
Group Therapy
Addiction can be lonely and isolating. Oftentimes, family and families do not understand the challenges of recovery. Because of this, they are unable to be the support system a person suffering from addiction needs. Group therapy provides the support of like-minded peers who may be experiencing the same struggles.
Group therapy allows patients to feel part of a community. This in turn encourages patients to open up to treatment, support fellow peers and hold each other accountable in their recovery.
EMDR Therapy
Eye movement desensitization reprocessing therapy (EMDR) is a newer form of therapy used to treat patients suffering from trauma-related addiction. This unique treatment specializes in targeting intense emotions as a result of PTSD. EMDR therapy works by tracking of rapid eye movements while patients are exposed to distressing memories associated with their addiction. The goal of this procedure is to help the patient separate the negative feelings from the specific memories.
The Addiction Treatment Process in Seattle, Washington
Hotel California by the Sea provides a professional drug and alcohol addiction program for men, women and young adults. Through rigorous treatment methods and the expertise of our clinical staff, patients can expect to receive a quality standard of care.
Upon enrollment into our addiction treatment in Seattle, patients will receive a full medical and psychological assessment. Patients will receive medical and therapeutic treatments in residential and outpatient programming. And during recovery and aftercare, patients will prepare to successfully transition into independent life.
Admission and Intake
At Hotel California by the Sea, our job is the make the admissions process as smooth as possible. All the patient will have to do is focus on healing. When a patient is admitted into our care, they will receive a full medical and psychological assessment.
During this process, the patient's medical history and diagnosis is taken into consideration when formulating a treatment plan. This information is vital to the clinical team of physicians, psychiatrists, therapists and case managers. It allows them to create the best possible plan of action for long-term recovery.
Detox
Once admitted, the patient will go through detox. Safely removing all mind-altering and harmful substances from the body is a vital step in rehab. Excessive use of drug and alcohol can take a detrimental toll on the body. Not only can it cause damage to your organs, but it can also alter normal brain functions.
Once all substances have been removed, the body will begin to heal. With the help of medication assisted treatments and medication management, the patient's body will slowly begin to heal and rebuild what was once damaged.
Post Substance Detox
During post-substance detox, patients will participate in intensive therapy treatments. These treatments are designed to address the emotional and behavioral aspects of addiction. Treatments such as CBT, EMDR and group therapy allow patients to identify the underlying causes of the addiction. Once they can recognize these patterns, patients will learn effective coping methods to help them manage symptoms of distress.
Having a dual diagnosis of substance addiction and mental illness is a common occurrence. Treating both conditions simultaneously increases the chances of healthy long-term sobriety.
Recovery and Aftercare
Patients enrolled in our outpatient treatment programs will have access to high-quality treatment care as well as the support of rehab clinicians. In addition to rigorous substance abuse treatment therapies, we also offer unique social services. These specialized programs are meant to help patients prepare for their new lives as they transition into life outside of rehab.
Career and education training opportunities, marriage and family support services and sober living assistance are programs available to our clients. As part of continued treatment, patients are also encouraged to join outside addiction recovery support groups in the local community. These groups offer alternative methods of support through like-minded peers within the community.
Get Help at our Addiction Treatment in Seattle, Washington
The addiction treatment centers in Washington State provide quality treatment for those who are suffering from drug and alcohol abuse. We specialize in treating co-occurring mental health disorders and believe in a well-rounded approach to healing. Evidence-based treatment methods will target both physical and psychological symptoms of addiction.
Contact our admissions team today. Learn more about our flexible treatment options. The addiction treatment in Seattle offers a full continuum of care including detox, residential and outpatient programs. Hotel California by the Sea offers individualized treatment plans and unique programs to help patients heal and recover from addiction.
Request a Call
The road to recovery is full of uncertainty, leave your worries behind…
Our compassionate staff will answer all of your questions without any pressure. Learn about our evidence-based drug addiction treatment and rehab, the ease of entering our program, and the benefits of getting help from a reputable addiction treatment facility like Hotel California by the Sea.
Every member of our admissions team has been where you are today – be sure to ask them about their journey!