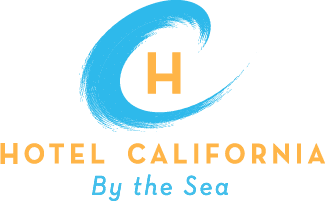 Evidence-Based Treatment for Drug & Alcohol Addiction
Recovery starts here.
Center For Addiction Treatment In Cincinnati, Ohio
Hotel California by the Sea Cincinnati is a center for addiction treatment, specializing in the care of men, women and young adults with substance use disorders and co-occurring mental health issues. As a fully licensed and accredited addiction rehab, we provide treatment for drug and alcohol abuse at the inpatient and outpatient levels, which includes medical detoxification, residential treatment, flexible outpatient programming hours, and tailored-to-you continuing care.
Hotel California by the Sea's main priority is your recovery. Our addiction treatment center and it's programs were designed to meet the needs of each unique individual as they receive comprehensive addiction treatment and learn to maintain a life free from drug and alcohol abuse. At Hotel California by the Sea we are proud to support and maintain a thriving community of people recovering from drug addictions and alcoholism. 
We have created multiple specialized treatment programs to fit our patients' various needs, such as our trauma treatment track or our specialized program for co-occurring mental health conditions.
Your Program Options – Simplified
Our diverse treatment options have helped thousands recover from drug and alcohol addiction in Cincinnati, and we are confident that we can help you or your loved one as well.
Inpatient detoxification uses a targeted combination of medication-based treatments and behavioral therapies to help people clear their bodies of their particular drugs of choice and relieve any uncomfortable withdrawal symptoms. Inpatient detox usually (but not always) lasts around 3-10 days and can often prevent someone from relapsing on their drug of choice during the uncomfortable period of withdrawal. Medically assisted drug and alcohol detox is a common first step for many people who decide to seek addiction treatment. Our detox facility in Cincinnati provides a treatment team to provide those suffering alcohol and drug abuse, around-the-clock care as they begin their recovery.
Recovery requires structure and community; this is what inpatient (also called residential treatment) provides. Inpatient treatment offers support and supervision to those who are completely abstinent from substances and medically stabilized. Residential treatment may last anywhere from weeks to months, and is one of our favorite treatment options for those who are looking to achieve long term sobriety from drugs and alcohol. In inpatient treatment, clients will meet with their designated therapists for private talk therapy sessions weekly, participate in group therapy, and reside at our Cincinnati rehab center. Patients have the opportunity to learn valuable coping skills, mend close relationships, and begin setting professional and financial goals.
Outpatient treatment is a flexible, customizable rehabilitation program that does not require clients to live on our rehab center's campus. Some people may enter outpatient treatment after discharging from a residential program or detox program, while others may begin their treatment journey in outpatient treatment. There are various levels of care in outpatient treatment, including partial hospitalization programming, intensive outpatient treatment, and outpatient treatment. Outpatient treatment usually involves at least 20 hours per week of programming hours, and clients are allowed to live at home, in a sober living, or another environment that promotes wellbeing, professional growth, and continued sobriety.
We Make it Easy
3 Steps to Admission
Reach out to our admissions specialists today or check our multiple specialized treatment tracks to learn about the unique care we've provided our patients for over a decade. With 4 locations across the United States, Hotel California by the Sea is equipped to help you or your loved one get sober safely and with a thriving community and achieve full freedom from the disease of addiction. We'll be here for you every step of the way.
Request a Call
The road to recovery is full of uncertainty, leave your worries behind…
Our compassionate staff will answer all of your questions without any pressure. Learn about our evidence-based drug addiction treatment and rehab, the ease of entering our program, and the benefits of getting help from a reputable addiction treatment facility like Hotel California by the Sea.
Every member of our admissions team has been where you are today – be sure to ask them about their journey!
Trending Articles