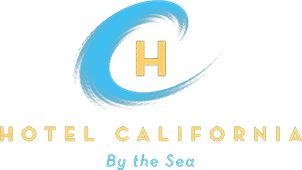 Comprehensive Treatment for Drug and Alcohol Addiction
Effective methods. Individualized care. Lasting results.
Drug Addiction Treatment Center
---
Hotel California by the Sea is the nation's leading drug addiction treatment center. We help addicts and alcoholics in overcoming their addictions and maintaining sobriety – all while living only steps away from the sand. Through client-centric treatment plans in four convenient locations across the United States, our drug addiction treatment center delivers long-term results to people seeking freedom from the grips of drug addiction and alcoholism.
Our drug rehab center offers drug addiction treatment, drug detox services, inpatient treatment, outpatient treatment, mental health treatment, and continuing care services to men, women, young adults, and those with co-occurring mental illnesses. Through multiple evidence-based treatment methods, Hotel California by the Sea's devoted team of addiction experts help our clients discover their full potential and recover from substance use disorders for good.
At Hotel California by the Sea, you can rest assured that you are in the hands of loving professionals who dedicate their lives to cultivating personal change and empowerment. Don't miss your opportunity to get help. Call today to get a commitment-free consultation with one of our admission specialists.
Drug Addiction Treatment Services
---
Drug and Alcohol Detox
Medical Detoxification refers to the removal of illicit substances from a person's body. Detox from drugs and alcohol can be dangerous if done alone. Hotel California by the Sea offers a comprehensive medical detox and drug addiction treatment program, overseen by licensed physicians, to protect our qualifying clients from the more harmful effects of drug or alcohol withdrawal. During detox, clients are supervised 24/7 by treatment technicians and assessed for their personal needs in ultimate comfort and until their bodies are rid of all substances. Sobriety begins here.
Residential Treatment
Residential treatment is a crucial stage in the drug and alcohol rehabilitation process. In residential treatment at HCBTS, licensed medical and psychiatric physicians assess clients for any co-occurring mental illnesses, trauma, and other drug addiction treatment needs. Caring treatment technicians supervise clients 24 hours a day, seven days a week. During residential treatment, clients may participate in group therapy, meet with their addiction counselors for individual therapy sessions, and participate in other support groups and experiential therapies.
Outpatient Services
Outpatient services give our clients the opportunity to continue treatment while working, living at home, living in sober living, or going to school. Clients continue with cognitive behavior therapy in outpatient treatment as well as many of their group therapies. Outpatient drug addiction treatment programs help clients transition from a higher level of care that more accurately reflects the life they will be going back to. With HCBTS' continuous support and aftercare program, clients have the chance to form an entirely sustainable, independent, and sober lifestyle.
Testimonials
---
"I walked in the door at 25 years old weighing a hundred pounds, spiritually, mentally and physically broken. The staff made me feel as if it were the place I had been looking for my entire life. There were many therapists and group facilitators who dedicated their lives to recovery and their approach at Hotel California By the Sea was exactly what I needed. After treatment I have a new take on life and all my new life has to offer. I am more than grateful for the time spent at HCBTS and would recommend this program to anyone looking for help with nowhere to turn."
– Jessica V.
Alumni, women's program
"I am eternally grateful for the gift of treatment and what it has done for my life. Making use of what HCBTS had to offer, I was able to see the light for the first time. The entire staff at HCBTS truly cared about my recovery and me. The case management and therapy combination was an integral part of my stay at HCBTS as they helped me grow tremendously. Although I'm now checked out, a part of me will never leave HCBTS. For that, I am in gratitude from the bottom of my heart."
– Charles N.
ALUMNI, MEN'S PROGRAM
Addiction is a disease – it's not your fault, don't let shame or hopelessness prevail, and no one is beyond help. Whether you are just starting or continuing your path to recovery, if you or a loved one is struggling with addiction, or to inquire about addiction treatment options – Call or contact Hotel California by the Sea today:
Our Facilities
---
Our drug addiction treatment center is located in Newport Beach, California, and other parts of Orange County. Our homes were designed with our clients in mind, boasting modern appliances and comfortable common rooms. Other Hotel California by the Sea locations include Bellevue, Washington, Cincinnati, Ohio, and St. Louis, Missouri.
Drug addiction treatment is special in Southern California. Whether it is the sunshine or closeby ocean, Hotel California by the Sea is a unique haven for healing and recovery. HCBTS' building locations are unparalleled. We're close to multiple 12-step meetings and other related support groups, several job opportunities, and beautiful Orange County beaches. Everything needed to recover from a substance use disorder is within walking distance of Hotel California by the Sea's immaculate drug addiction treatment facilities.
Trending Articles
---