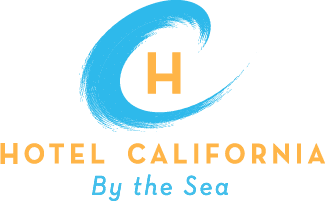 Drug and Alcohol Addiction Treatment
Effective methods. Individualized care. Lasting results.
Comprehensive Rehab Treatment for Drug & Alcohol Addiction
---
Hotel California by the Sea is the nation's leading drug addiction treatment and rehab center. We help addicts and alcoholics overcome their addictions and maintain their sobriety – all while living only steps away from the sand. Through client-centric treatment plans in four convenient locations across the United States, our drug addiction treatment and rehab center delivers long-term results to people seeking freedom from the grips of drug addiction and alcoholism.
Through multiple evidence-based drug addiction treatment and rehab methods, Hotel California by the Sea's devoted team of addiction experts help our clients discover their full potential and recover from substance use disorders for good. At Hotel California by the Sea, you can rest assured that you are in the hands of loving professionals who dedicate their lives to cultivating personal change and empowerment. Don't miss your opportunity to get help at our state of the art rehab center. Call today to get a commitment-free consultation with one of our admission specialists.
Drug Addiction Treatment Services
---
Drug & Alcohol Detox
Medical Detoxification refers to the removal of illicit substances from a person's body. Detox from drugs and alcohol can be dangerous if done alone. Hotel California by the Sea offers a comprehensive medical detox and rehab program for drug addiction, overseen by licensed physicians, to protect our qualifying clients from the more harmful effects of drug or alcohol withdrawal. During rehab detox, clients are supervised 24/7 by treatment technicians and assessed for their personal needs in ultimate comfort and until their bodies are rid of all substances. Sobriety begins here.
Residential Treatment
Residential treatment is a crucial stage in the drug and alcohol rehabilitation process. In residential treatment at HCBTS, licensed medical and psychiatric physicians assess clients for any co-occurring mental illnesses, trauma, and other drug addiction treatment needs. Caring treatment and rehab technicians supervise clients 24 hours a day, seven days a week. During residential drug addiction treatment, clients may participate in group therapy, meet with their addiction counselors for individual therapy sessions, and participate in other support groups and experiential rehab therapies.
Outpatient Services
Outpatient services give our clients the opportunity to continue treatment and rehab while working, living at home, living in sober living, or going to school. Clients continue with cognitive behavior therapy in outpatient treatment as well as many of their group therapies. Outpatient drug addiction treatment programs help clients transition from a higher level of care that more accurately reflects the life they will be going back to. With HCBTS' continuous support and aftercare program, clients have the chance to form an entirely sustainable, independent, and sober lifestyle.
Request a Call
The road to recovery is full of uncertainty, leave your worries behind…
Our compassionate staff will answer all of your questions without any pressure. Learn about our evidence-based drug addiction treatment and rehab, the ease of entering our program, and the benefits of getting help from a reputable addiction treatment facility like Hotel California by the Sea.
Every member of our admissions team has been where you are today – be sure to ask them about their journey!
Our Facilities
---
Our drug addiction treatment and rehab center is located in Newport Beach, California, and other parts of Orange County. Our homes were designed with our clients in mind, boasting modern appliances and comfortable common rooms. Other Hotel California by the Sea locations include Bellevue, Washington, Cincinnati, Ohio, and St. Louis, Missouri.
Drug addiction treatment is special in Southern California. Whether it is the sunshine or close-by ocean, Hotel California by the Sea is a unique haven for healing and recovery. HCBTS' building locations are unparalleled. We're close to multiple 12-step meetings and other related support groups, several job opportunities, and beautiful Orange County beaches. Everything needed to recover from a substance use disorder is within walking distance of Hotel California by the Sea's immaculate drug addiction treatment and rehab facilities.
Does Your Insurance Cover Drug Addiction Treatment?
Testimonials
---
"I walked in the door at 25 years old weighing a hundred pounds, spiritually, mentally and physically broken. The staff made me feel as if it were the place I had been looking for my entire life. The many therapists and group facilitators who dedicated their lives to recovery and their approach at Hotel California By the Sea was exactly what I needed. After treatment I have a new take on life and all my new life has to offer. I am more than grateful for the time spent at HCBTS and would recommend this program to anyone looking for help with nowhere to turn."
"I am eternally grateful for the gift of treatment and what it has done for my life. Making use of what HCBTS had to offer, I was able to see the light for the first time. The entire staff at HCBTS truly cared about my recovery and me. The case management and therapy combination was an integral part of my stay at HCBTS as they helped me grow tremendously. Although I'm now checked out, a part of me will never leave HCBTS. For that, I am in gratitude from the bottom of my heart."
"I truly thought I was going to die in active addiction. Hotel California by the Sea helped me find purpose to live. I was given tools to help find a new career that I absolutely love. I was taught how to have healthier relationships with friends and family. My relationship with each member of my family is significantly better than they were even growing up before I started using. I apply the tools I learned from Hotel California By the Sea in all aspects of my life, which has made me an all-around better person. Today, I am free from active addiction and am extremely blessed to have built my foundation at Hotel California By the Sea!"
"My time at Hotel California by the Sea taught me how to walk through the ups and downs of life sober and come out the other end. Hotel California by the Sea made it possible to process what I was going through. No matter what emotions I was feeling, whether good or bad, the staff at Hotel California by the Sea were always available to help. As a result of taking direction, getting into action and putting effort into my recovery, I started seeing the blessings that sobriety has to offer me. Everything I have now was made possible from the help of Hotel California by the Sea."
"The staff at HCBTS not only worked with me to address my addiction, but they also helped me address the underlying issues that I had been struggling with throughout my life. Two years before attending HCBTS my son was born, and I remember looking into his eyes and hoping that he would grow up to be nothing like me. This summer my family is being blessed with another child and I am overcome with joy knowing that I will look into my newborn's eyes proud to be the man that he looks up to and will one day call Dad. HCBTS has given me a new life in every sense of the word and I am forever grateful for the treatment I received."
Trending Articles
---