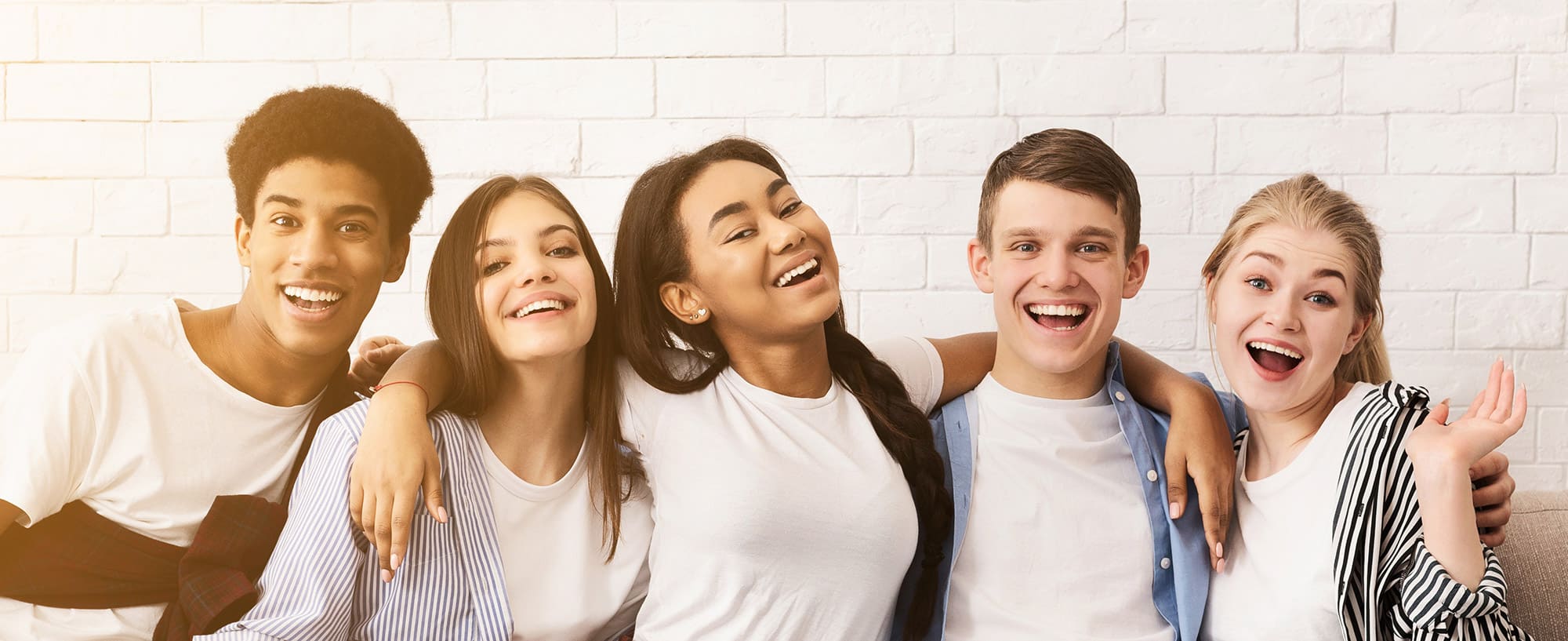 Drug and Alcohol Rehab for Young Adults
Hotel California by the Sea's Rehab for young adults drug and alcohol addiction treatment program helps clients navigate getting sober in early adulthood. Our Newport Beach, California rehab treatment center empowers our younger clients to bravely face their substance abuse issues and adopt a new way of living free from mind-altering substances. Rehab for young adults has found a way to help young clients suffering from addiction in a way that clicks. By leading our young adult patients through age-specific therapies with like-minded peers, we equip them with the tools they need to live joyous, sober lives.
Young Adults Rehab program overview
Our young adults program is a safe and structured environment where addicts and alcoholics with substance abuse issues learn to cope with uncomfortable emotions and triggers without mind-altering substances. Addiction begins for differing reasons that might include brain chemistry, past trauma, or other co-occurring mental disorders. The only way to address a multifaceted disease like addiction is through an equally dynamic age-specific treatment plan. Hotel California by the Sea's rehab for young adults employs a variety of therapies for our patients to help them achieve lasting sobriety.
Young Adults' Rehab Program
In rehab for teens and young adults, patients receive specialized treatments of medical detox and various behavioral therapies. The age-specific program encourages patients to make positive life changes early on for future growth. Many teens and young adults seeking drug and alcohol rehab have underlying causes of their addiction that differ greatly from our more mature patients. In rehab for teens and young adults, medically managed medications along with psychotherapies help these young patients process grief and loss, traumatic experiences and relationship issues. By focusing on age-targeted issues often seen in the addiction treatment of young adults, patients will receive a personalized and well-rounded approach to their recovery.  
Age-specific programs targeted towards young adults touch on addiction-related topics such as:
Grief and loss
Co-occurring mental illnesses
Traumatic experiences
Feelings of depression and anxiety
Anger management issues
Guilt and shame
Relationship and family issues
Low self-esteem and self-confidence
Exclusive facility features at Hotel California by the Sea
At Hotel California by the Sea, our rehab for teens and young adults provide extra resources and services on top of medically managed detox and addiction treatment therapies. In our inpatient and residential teen drug rehab facilities, patients will receive one-on-one weekly therapy sessions as well as case management meetings. Cognitive therapies such as EMDR are popular among young patients suffering from PTSD and other co-occurring mental health disorders. 
Young people's lives are often halted once they enter into rehab and they are eager to integrate back into society. Hotel California by the Sea provides several services to assist in achieving their educational and career goals. The career and resource center is a service offered at our facility to help our young adults set and reach professional goals. Patients will learn essential professional skills such as time management and budgeting. They will have access to services that will aid them in resume building, interview etiquette and other practical skills to gain future employment.
Our young adult rehab program also features:
Group physical activities

Catered nutritional meals from a personal chef

Organized group outing with like-minded peers

Organized transportation to 12-step meetings and various other support group programs
How Substance Use Disorder affects Young Men and Women
More young adults are suffering from drug and alcohol abuse than ever before. In fact, almost one-quarter of 18-20-year-olds reported having used an illicit drug within the last month. According to experts, a person's brain is not fully developed until the age of 25. When a young adult's brain is still in its vital developmental stage, it's crucial to seek help for a substance use disorder as soon as possible. Drug and alcohol abuse may negatively affect a young adult's brain development and "stall" their emotional growth.
Because many young adults haven't used drugs or alcohol for very long, they tend to minimize their substance abuse problems making it difficult for them to accept they actually have a problem. Many young adults enter treatment feeling like they "aren't ready" to get sober, or that they're being forced by family members to enter rehab. All of these factors are taken into consideration when creating a comprehensive treatment plan specific to the needs of young adults.
Hotel California by the Sea's rehab for teens and young adults program is equipped with clinical experts trained to deal with the unique perspectives, experiences, and emotions of young adults in drug rehab facilities. With time, many young adult clients begin to recognize the value of attending treatment and how it will benefit them.
Rehab for Young Adults: Levels of Care
Like men and women's level of care in drug and alcohol rehab programs, depending on a young client's individual needs and the severity of their withdrawal, our clinical team may suggest they start with the highest level of care, medical detoxification. After this first step, most patients quickly transition down into less intensive treatment stages such as residential rehab, PHP and IOP. Completing an inpatient or outpatient program isn't always enough to keep a young person sober and other resources and aftercare services are available in our programs at Hotel California by the Sea. 
After attending our rehab for young adults programs, our clinical team often suggests that our teen and young adult clientele transition into a less intensive environment, where they can continue their efforts to stay clean. Sober living and other transitional housing offer accountability and community to young adults recovering from substance abuse and other co-occurring disorders.
It's important to note that everyone's treatment progression is different. The speed at which a young adult transitions between levels of care, or the level of care that they begin with, depends on the clients' particular treatment needs.
Medical Detoxification For Young Adults
Teens and young adults going through detox and experiencing withdrawal symptoms are candidates for medically managed intensive inpatient care. In this level of care, patients receive around-the-clock monitoring and are carefully prescribed medications and intense counseling. Daily assessments are made by medical physicians and nurses to determine the health status of each patient. In programs focused specifically on teen drug rehab, clinical staff will take extra care when addressing patients in this delicate situation.
Residential Drug and Alcohol Rehab For Young Adults
In this level of care, teens and young adults will live in a medically managed environment under 24-hour supervision with program length varying from patient to patient. Patients reside in a more home-like environment as they begin the next step in the healing process after the initial detox. During this stage of care, teens and young adults are usually still very vulnerable to substance abuse relapse and need continued supervised care to remain abstinent from drugs and alcohol. Age-appropriate cognitive and behavioral therapies are adjusted uniquely for each patient.
Partial Hospitalization Program For Young Adults
In this outpatient level of care, teens and young adults continue with therapies such as EMDR, CBT and DBT. Partial hospitalization programs usually require patients to stay in treatment for the majority of the day before they are able to return home or to a transitional sober housing situation. A large focus of this program addresses the co-occurring mental health disorders many young patients face. In addition to addiction therapies, PHP also offers other recovery services such as family support therapy and a career resource center.
Intensive Outpatient Treatment For Young Adults
Similar to PHP, IOP is the next step down in level of care where teens and young adults begin their transition out of rehab and back into the daily stressors of life outside a controlled environment. Patients will spend less time in treatment therapies and begin taking on responsibilities such as continuing education or engaging in a career path.
Aftercare For Young Adults
Aftercare is a carefully formulated plan created to support teens and young adults throughout the rest of their recovery after graduating from intensive treatment programs. With a designated aftercare coordinator and case manager, a young adult client will have the opportunity to discuss his or her plans for after leaving treatment. These plans might include finding a local behavioral therapist, establishing a healthy living situation for after treatment ends, and finding local addiction recovery support groups.
Evidence-Based approaches for Young Adults Addiction Treatment
Hotel California by the Sea utilizes a number of evidence-based therapeutic treatments to help heal our teens and young adults of every background or personal preference. Therapies such as CBT, DBT, family and group therapy and EMDR are tailored to reflect the needs of our younger patients. Rehab for teens and young adults often focus on finding and understanding the root causes of addiction and helping patients learn coping skills to recover and maintain long lasting sobriety.
Cognitive Behavioral Therapy (CBT) For Young Adults
In cognitive behavioral therapy, teens and young adults will learn how to effectively change their negative thought patterns into positive behaviors. CBT is especially effective in helping young adults improve on their self esteem, learn better communication skills and develop coping strategies during their drug and alcohol addiction recovery. CBT can also play a role in helping medical physicians and clinical staff identify other co-occurring mental health disorders associated with their substance addiction. 
Dialectical Behavioral Therapy (DBT) For

Young Adults
DBT (dialectical behavioral therapy) is very effective in treating teens and young adults with behavioral problems, anger issues and co-occurring mood disorders. DBT helps patients focus on becoming mindful and aware of negative sensations or feelings and then learn healthy ways to cope with those experiences. The four key principle elements of DBT are mindfulness, distress, emotion regulation and interpersonal effectiveness.
Family Therapy For

Young Adults
Addiction has a tremendous effect on the lives of young adults and their family members. Many teens and young adults enter drug rehab facilities with loved ones who are scared, worried, and confused. In family therapy, patients and their families will address drug and alcohol addiction together as a unit. With the ongoing support and participation of loved ones, teens and young adults can overcome addiction and improve strained relationships with their family members.
Group Therapy
For

Young Adults
Group therapy is an essential part of treating young adults with substance use disorders. A teen or young adult surrounded by other like-minded peers is more likely to open up and become vulnerable in order to get to the root cause of their addiction. Feeling a "part of" is essential when recovering from an addiction in rehab for teens and young adults. Group therapy allows them to discuss their joys, troubles, fears and struggles in a safe and structured setting.
EMDR (Eye Movement Desensitization and Reprocessing) For

Young Adults
Eye movement desensitization and reprocessing therapy is a therapy for teens and young adults who suffer from past trauma. It is an innovative therapy clinically proven to improve the distressing symptoms of PTSD. EMDR helps clients to desensitize their negative memories associated with their addiction in order to be able to work through painful experiences.Young adults suffering from substance abuse and addiction require a different treatment approach compared to more mature adults. It takes a dedicated team of highly experienced addiction specialists and a highly intensive treatment regimen to uncover the underlying causes of substance use disorder and to help them heal.
Recovery Support programs For Young Adults
Addiction recovery support groups and other 12-step programs were created to treat adults with substance addiction, not teens and young adults.  Despite the clinical evidence showing the effectiveness of addiction recovery support programs in young people, many are very hesitant to participate or attend.
In order to engage teens and young adults, addiction recovery support programs are often revised to include giving young people more empowering opportunities to be active and vocal during meetings, emphasize the program's sense of support and community that includes friends and family and provide more frequent contacts to mentors and sponsors outside of meetings. These key elements are critical to helping teens and young people consider addiction recovery support programs as a beneficial part of their long-term recovery.
How beneficial is a specialized rehab program for Young Adults?
Teens and young adults have different experiences and face unique obstacles with substance addiction. Age-specific teen drug rehab facilities are fully equipped to assist these young adults during their drug and alcohol rehab.
On top of medical detox and medicated withdrawal management, age-appropriate cognitive and behavioral therapies help young adults understand underlying issues associated with their addiction. Group therapy sessions with other young adults have also been proven extremely beneficial in creating a support group of peers in which young adults can feel safe and encouraged to be open and heal.
At Hotel California by the Sea, extra resources are available for our young adult patients at our career resource center. The center provides educational and professional assistance including job searching support, interview etiquette training and help in searching for financial aid for continuing education programs. Many of our teens and young adults are eager to get back to their lives and continue future growth without dependence on drugs and alcohol. Having a specialized program tailored to the unique needs of teens and young adults will help ensure long-term sobriety.
Get Help
If you are a young adult struggling with drug or alcohol addiction, please reach out to us today. Contact our experienced admissions team and take the first step toward a healthy and sustainable life. Our specialized teen and young adult drug rehab facilities offer a safe and secure environment to recover. With other like-minded peers, teens and young adults can achieve an addiction free life with the help of our experienced medical staff at Hotel California by the Sea.
Request a Call
The road to recovery is full of uncertainty, leave your worries behind…
Our compassionate staff will answer all of your questions without any pressure. Learn about our evidence-based drug addiction treatment and rehab, the ease of entering our program, and the benefits of getting help from a reputable addiction treatment facility like Hotel California by the Sea.
Every member of our admissions team has been where you are today – be sure to ask them about their journey!